The Horisont sitestairs is and remains a much-appreciated aid for construction, over the years we have developed several products in the same spirit as the construction staircase and now offer a complete range of stairs, steps and shed establishment products, always hot-dip galvanized and non-slip in expanded metal.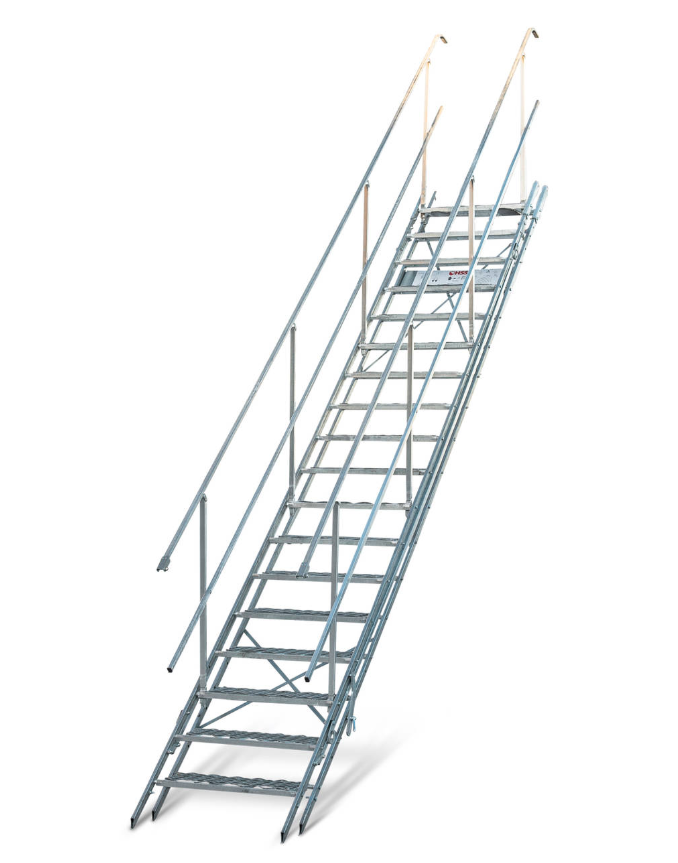 An appreciated tool for construction with increased safety
The articulated steps are always in balance no matter how the stairs slope.
Non-slip steps of coarse mesh expanded metal prevent slippery accidents.
Splicable railing with spacers can be mounted on any side or on both sides.
Pointed side pieces prevent slipping on the surface.
Can be spliced ​​indefinitely. Simple joint device and holes for support at heights higher than 3.5 m.
Locking device locks the stairs at the desired angle of inclination.
 Usable in a wide variety of locations and situations
Buildings and sheds
Slopes and shaft pits
Industries and facilities (temporary and permanent)
Crushers and mobile machines